Why does industrial automation need machine vision technology
---
There are five main reasons for using machine vision systems in industrial automation control:
Accuracy—Due to the physical limitations of the human eye, machines have obvious advantages in accuracy. Even if the human eye relies on a magnifying glass or a microscope to inspect a product, a machine is still more precise because it is capable of accuracy to the thousandth of an inch.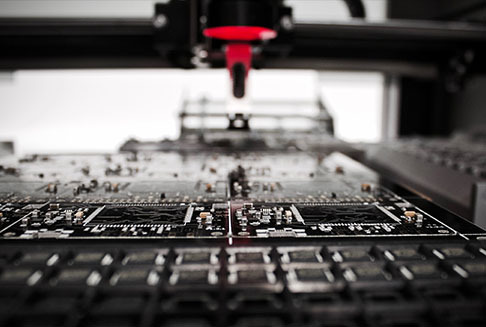 Repeatability - the machine can complete the inspection work in the same way again and again without getting tired. In contrast, the human eye detects a product subtly differently every time, even when the product is the same.
Speed - The machine can inspect products faster. It is when detecting high-speed moving objects, such as on a production line, that the machine can improve production efficiency.
Objectivity——Human eye detection also has a fatal flaw, which is the subjectivity brought about by emotions. The detection results will change with the mood of the workers. However, the machine has no emotions, and the detection results are naturally very impressive and reliable.
Cost - Since machines are faster than humans, one automated inspection machine can take on the tasks of several humans. Moreover, the machine does not need to stop, will not get sick, and can work continuously, so it can greatly improve production efficiency.