3D industrial vision sensor line spectrum application fields
---
1. 3C surface measurement
3D Line Spectrum is a line-scanning sensor, and its maximum angle compatibility is ±25°, which can scan curved glass in mobile phones and tablets, as well as other curved glass contours.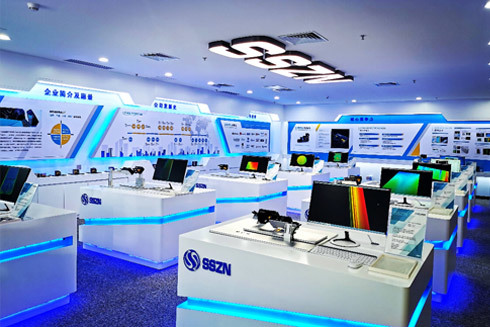 2. Inspection of industrial precision parts
The size, direction, step height, gap and surface difference, material thickness and material surface characteristics (such as roughness and flatness) of precision parts can be quickly detected through line spectral confocal. The 3D line spectrum confocal sensor can also be used to detect the welding and glue quality of tiny parts such as PCB.
3. Chip packaging inspection
Because the chip is made of high-precision materials, it is easy to cause defects during the design and production process. And our 3D line spectroscopy is very suitable for detecting such delicate devices. The 3D line spectrum confocal sensor with its ultra-high-precision optical probe can be used to measure the height of solder balls, the coplanarity of solder balls, identify defects, such as missing solder balls, offsets, shorts, scratches, etc., and can even measure Defect size in the sub-micron range.
4. Testing of flexible electronic products
3D line spectral confocal sensors can be used in different stages of printed electronics manufacturing, where the measurement of surface roughness plays a vital role in the inspection stage.